Few days remain until the first of the three events of the Santa Monica Job Fair powered by the Santa Monica Chamber of Commerce and the Mayor of Santa Monica Ted Winter starts and already some important facts are becoming obvious. South California Universities and some very innovative companies showed the greater interest, and in some cases officially supported the Private Sector Jobs & Internships event.
Another interesting finding was that companies in sectors that could be described as more "traditional" were reluctant to test Team Plus HR recruiting system that matches potential candidates to specific job openings. There is no doubt that HR is very important and part of the capital of a company. Αbility, experience and knowledge of each employee contribute to the growth and development of the company and talented people can bring an added value to the enterprise.
Experience and instinct of the recruiter are of course indispensable but in most cases the recruiter has limited time to sort through all applications and match the qualifications for each applicant to the specific requirements of the job opening. Thus, it is frequent that some talents are disqualified long before they reach the interview phase. This is where a sophisticated HR recruitment system can make the difference and highlight a possible talent that could be lost as an asset to the company.
Defining talent on experience or education leaves no room for innovation or for genuinity.
We have to promote freedom of expression and intelligent creativity. 
That is what success is all about!
Until now over 500 job seekers have registered for the Santa Monica Private Sector Jobs & Internships event. The level of support from companies and institutions is also growing and now includes Santa Monica College, California Lutheran University, ENKI Technologies, Expert Dojo, General Assembly, Technical Connections, the Santa Monica Place and more.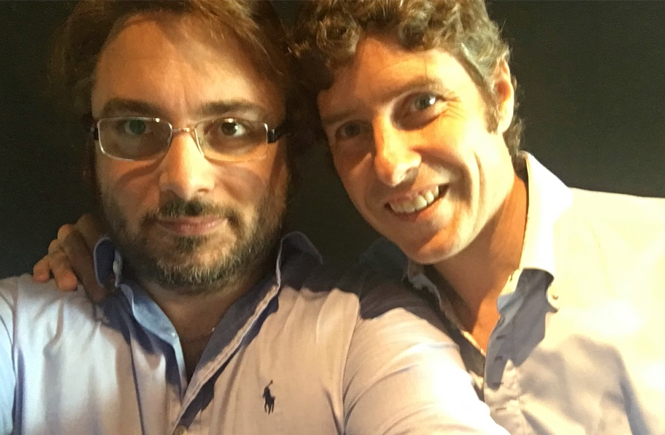 With Brian MacMahon – ExpertDojo
If you live close to Santa Monica and interested there is still time to register. For more information and online registration you can visit
https://santamonica-job-fair.eventbrite.com